Elio D'Anna is a musician, Italian flautist, singer, composer, arranger and record producer born in Naples.
In the late sixties he joined the Showmen, then in 1971 he founded Osanna with whom he recorded 4 LPs produced by Fonit Cetra. In 1974 he founded Uno with whom he recorded an LP and a single.
Then he created Nova with whom he recorded 4 albums between 1976 and 1978. Since the early eighties he has been producing music for important Italian rock stars such as Zucchero and Renato Zero and has participated in various collaborations.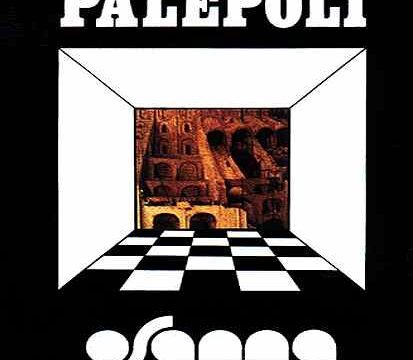 Osanna
"The true revelation of the year in the field of Italian music.
Five Italian boys, some of whom with a wealth of experience (the flutist Elio D'Anna played with The Showmen).
The use of the flute is "dramatic" and haunting in a way that cannot help but be reminiscent of the master of all flute players of the past two years, Ian Anderson.
Uno
Born in 1974, following the dissolution of Osanna, in the beginning, together with Elio D'Anna and Danilo Rustici, there was the percussionist Toni Esposito, and in early 1974, the drummer Enzo Vallicelli (from Hellza Poppin and who had also played with Osage Tribe and Claudio Rocchi).
Nova
Elio D'Anna and the Rustici brothers abandoned the progressive Uno to dedicate themselves to a new experiment in fusion – Nova.
"The favourable opinion of the comments posted following the release of their album left no doubt that it was one of the most significant contemporary music groups in recent years. Melody Maker called Vimana 'a truly remarkable album' and the NOVA a 'Band Bound For Glory' in 1977."
Jenny Hallsall, London Sept. 1977
Come un pianoforte, che rispetto ad altri strumenti ha una vastità di ottave per usare due pentagrammi, quindi ci sono uomini che hanno una gamma espressiva più ampia di altri.

Uomini che suonano una musica che si diffonde su tre, quattro, cinque pentagrammi …

perché il loro "sogno" è troppo ampio per essere contenuto nella banda stretta che è sufficiente per il resto dell'umanità.

Due uomini fanno affari grazie a questa fusione di ritmi, questa coerenza di suoni … questa armonia
---